John Vincent's Description of his Research Efforts on the Vincent Family in the United Kingdom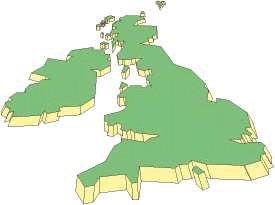 The Vincent One-Name Study
This is a relatively new One-Name Study. I have been researching my own family (descended from Henry Vincent, spur-maker of Swallow Street, and later Regent Street, Middlesex, who died 1828) for about 15 years. In trying to see if I could find where Henry Vincent might have come from, I collected information about a large number of other Vincent individuals and families. I realised that many of these began to fit together, and I could also see some patterns emerging in terms of areas of major Vincent settlement (such as London, Middlesex, Surrey, Cornwall and Dorset), and so began to research the name as a whole.
I am concentrating at the moment on UK Vincents, and currently have some 8,700 names of Vincents, their partners and descendants on my database. As I began by searching for Vincents with the aim of trying to find the source of my own family, I have prioritised records which give as much information as possible. I have almost finished a check of the run of Gentleman's magazine (I am missing about half a dozen six-month periods where these are not available at the Society of Genealogists), and am currently in the process of checking parish registers, having almost completed those for London and Middlesex, and starting on Cornwall and Dorset. I have added all Vincents taken from the 1881 census for Bedfordshire, Berkshire, Buckinghamshire, Cambridgeshire, Cheshire, London/
Middlesex (and am in the process of adding those for Cornwall), and have checked numerous printed, secondary sources, especially relating to London, Middlesex and Cornwall. I am also in the process of adding all the Vincents from the IGI for London and Middlesex.
I have just produced the first issue of Lo! Vincent comes ... newsletter of the Vincent One-Name Study which I hope to be able to publish approximately every four months. Contributions and comments would be very welcome!
John Vincent
Wisteria Cottage
Nadderwater
Exeter EX4 2JQ
tel/fax 01392 256045
revised version, 9 August 1998